Trust me when I say farming life stops for no one, not even Mother Nature. We've received about 15″ of snow in the last two days on top of the already packed 4″ from the previous week. In these picutes it's about 8 am and 9 below. Oddly enough I'm not freeze yet.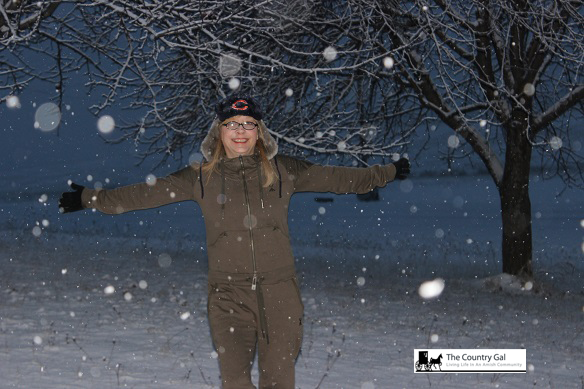 I can't believe I wasn't even cold!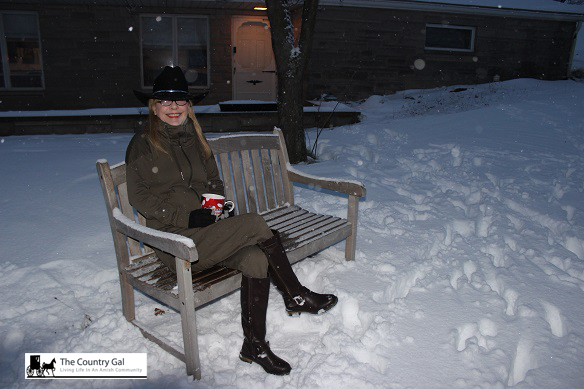 I thought it would be fun to sit outside and sip my tea. I'm just a lonely cowngril waiting to plant her garden and do some riding.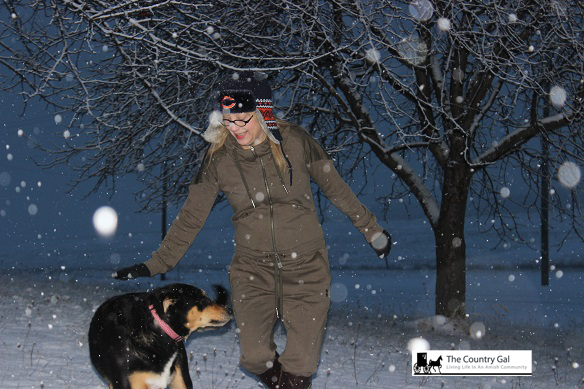 My sweet girl Harley right by my side. Heaven forbid she stay in where it's warm. Not this big girl, she goes wherever mom goes. Bless her heart.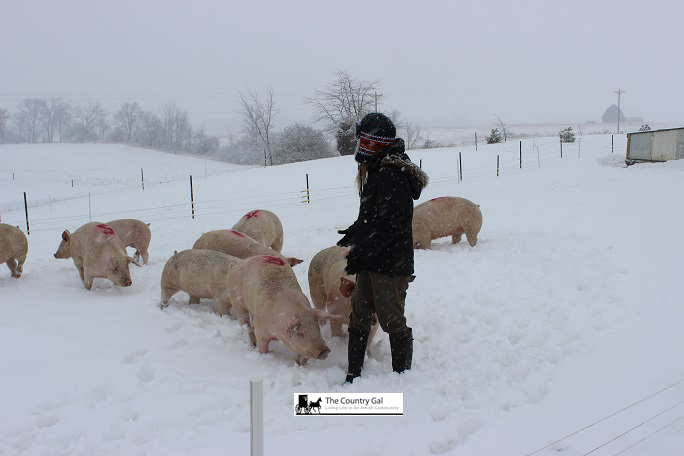 You can tell the pigs are hungry by they way they are following me around. One even nipped my boot. I call them hungry hippos.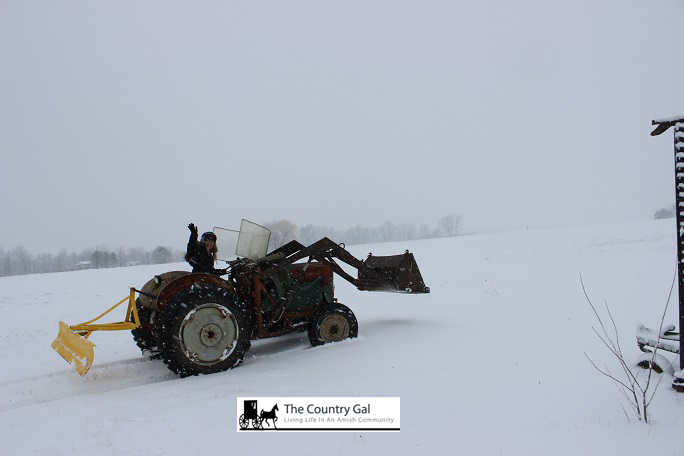 Then it was time to get some plowing done… Country Gal style.
Well, I don't know what it's like in your neck of the woods, but here it's colder than an icicle stuck to tongue. Whatever the temperatures in you neck of the woods, stay warm, happy and healthy.
At the end of this winter farm morning I made some delicious Country Farm Biscuits for breakfast and then for lunch I made Roasted Ham & Potato Soup. Yummy!
Here's to another great day,
The Country Gal