Kyocera Advanced Ceramics Peeler an Santoku Knife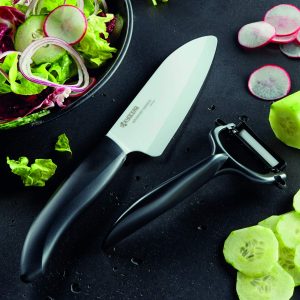 I've had a blast the last few weeks cutting and slicing up my fruits and vegetables for my smoothies every morning with the Santoku knife, along with the ceramic peeler peeling potatoes has been a breeze due to both blades maintaining their edge thanks to being made of advanced ceramic material. These ceramic blades will maintain their original sharpness up to 10 times longer than a steel comparison, With ceramic blades you no longer have to worry about rust or metal ions being left behind in your food. Would definitely recommend as a gift for the holidays.
Available at Amazon knife Amazon peeler

Plexusco 3 wheel pack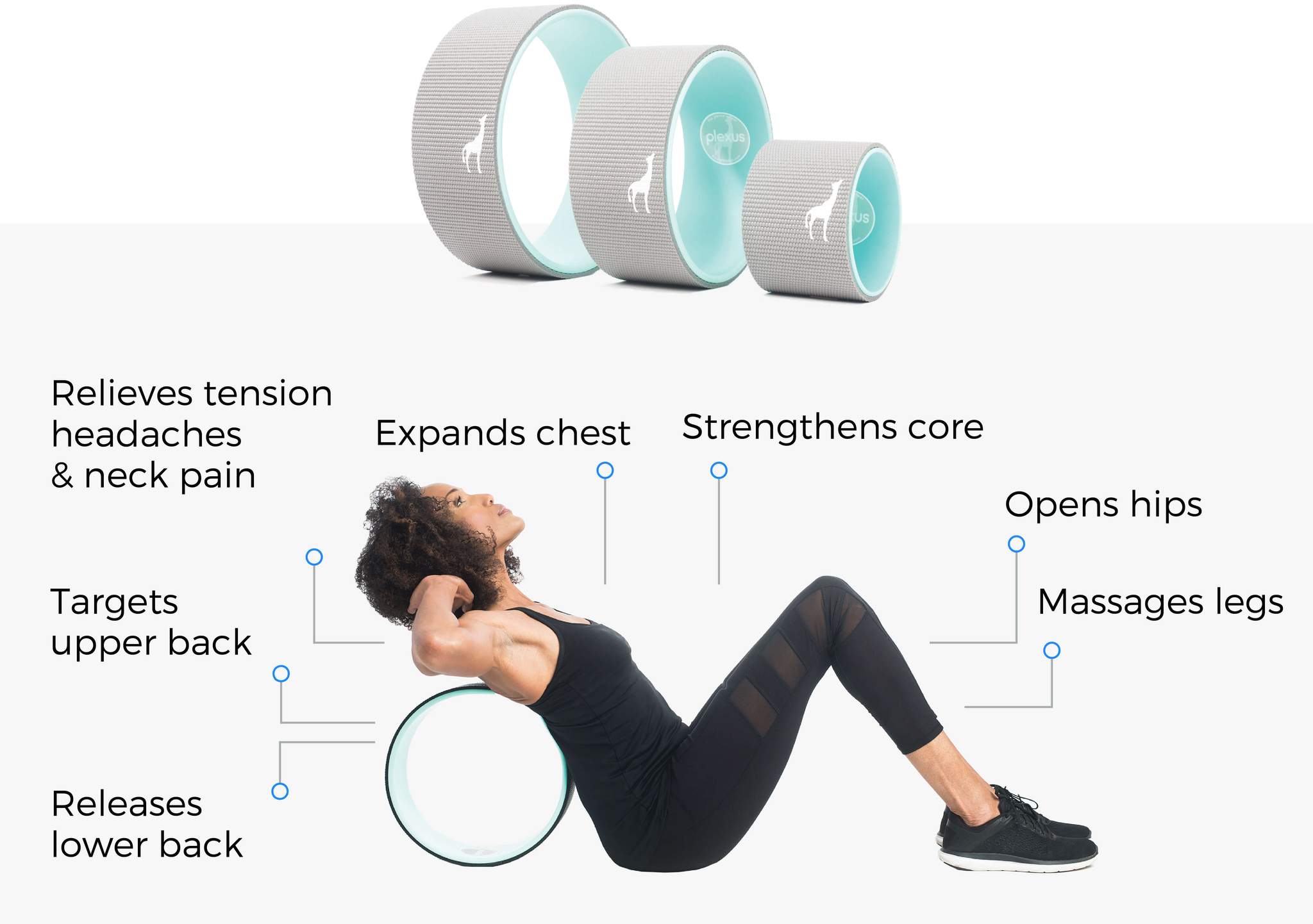 The Plexus Wheel is the ultimate solution to ease that pain! From static pain, lower back pain, and muscle pain the Plexus Wheel, has you covered. Available in three different sizes, that target three different pressure areas. "The Plexus Wheel is specifically designed to target both the thoracic and lumbar regions. The Plexus Wheel is designed to follow and fit the natural curves of your spine and correct what you have mistakenly been doing all day. The curvature of the wheel is able to follow the natural curvature of your back and resurrect the healthy S-curve shape. The width and diameter of the wheel are specifically made to fit in between your shoulder blades and allow a deep-enough stretch to create the curve as you roll-out. A stronger curve means a stronger and more mobile upper back." Go pain free today order now at Chirp

IDEALFIT CORE SPORTS BRA
Support in a bra is the number one key for us women. Sure comfort comes into play, as well as, style. But when you're active, which would you'd rather have support or style? Support! I'm not a big sports bra fan, well not till I tried IDEALFIT that is. I'm 5'2, wear a DD so, I need support! With the IDEALFIT, STARGAZE RACERBACK SPORTS BRA I felt supported all day long. "The IdealFit Core Range of workout sports bras, with mesh racerback and comfortable straps is designed by women to help support both your girls and your goals! A racerback gym bra can help women who workout get the most from their sessions, as they can reduce workout chafing without compromising support. The Racerbacks feature minimizes the amount of material around the back and shoulders and under the arms. Available in dark berry, black or gray." Enjoy the summer nights knowing you're not only supported while running, but are sporting these hot shorts from IDEALFIT in pink.
Get yours today at IDEALFIT.