How to Buy the Best Lawn Mower for Your Gardening Needs
It can be a bit tricky choosing the perfect lawn mower for your garden. You may find yourself utterly confused and overwhelmed by the clutter of information on the subject.
Or you may be left completely dumbfounded by which model would work best on your lawn.
Luckily for you, I was in the same situation just a few years ago.
Having just moved to a bigger house, I suddenly found myself with a larger lawn than I knew what to do with. I had no gardening experience, let alone tending to a whole yard on my own.
After weeks of tiptoeing around the subject, I decided it was time to buy a lawn mower.
My grass had become overgrown and shabby and I was starting to fear that the height may harbor some nasty pests.
I remember feeling completely overwhelmed. I had no idea what my lawn needed. I was also completely clueless about which lawn mower would work best for my lawn.
Did I need an electric, gas powered or rotary mower? Would I need a walk-behind mower, tow-behind mower or a ride-on mower? What features should it have?
I quickly learned that when it comes to buying the best lawn mower for your lawn, there are several factors to keep in mind, such as:
What is the size of your lawn?
This is probably the most important factor to keep in mind when buying a lawn mower.
This is because different lawn mowers are suited for various lawn sizes. If you buy a lawn mower that is too big, you will have trouble cutting grass in tight corners or even around shrubbery.
On the other hand, if you buy a lawn mower that is too small for your lawn, you will exhaust yourself working with such a tiny machine on a big lawn.
The size of your lawn also determines a few things such as whether you should go for a cordless lawn mower or a corded electric lawn mower. For large lawns, a corded lawn mower is out of the question due to the range of the extension cord.
Here is a simple guide for lawn sizes:
Small lawn – under 50 sqm – look for a 30-34cm cutting width
Medium lawn – over 50 sqm but under 150sqm – look for a 35-40cm cutting width
Large lawn – over 150sqm – look for a cutting width over 40cm
The size of your lawn will help you determine whether you should buy a push mower or a self-propelled mower.
What is your budget?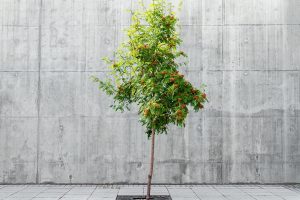 Before you pick out your lawn mower, you should have a solid idea of how much you want to spend. Fortunately, lawn mowers today fall under different categories. Therefore, chances are, you will find a suitable model within your price range.
Nevertheless, there are some factors to keep in mind. For example, the best gas-powered mowers are often more expensive than the best electric models. At the same time, the best cordless models are often more expensive than the corded electric lawn mowers.
In order to find the best lawn mower within your price range, you will need to carry out extensive research.
Environmental restrictions
Depending on where you live, you may be forced to abide by certain environmental or neighborhood laws.
In this case, you may opt for an electric lawn mower. Usually, gas-powered mowers are less eco-friendly than electric models.
This is because gas powered lawn mowers produce exhaust emissions that are bad for the environment. At the same time, gas powered lawn mowers are noisier, hence contribute to noise pollution.
For large lawns, you may need to invest in a cordless electric lawn mower. These models usually come with removable batteries. The best part about cordless electric mowers is that you can keep a battery charging while you use up the one that is in the slot of your mower.
What is the terrain of your lawn like?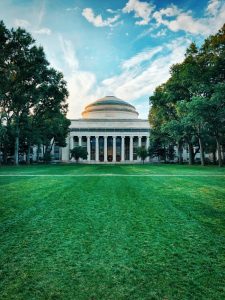 You will need to outline and understand the characteristics of your lawn in order to choose the best lawn mower for your lawn.
For example, is your lawn uneven? Does your lawn have a lot of obstacles like shrubs or flower beds? You will also need to learn the characteristics of your lawn grass. Does your grass grow lush and thick? Does your grass often grow very long?
Once you understand these characteristics, you will be able to determine the amount of power your lawn mower should have. Likewise, you will be able to settle on a suitable discharge capability.
If your grass tends to grow thick and lush, you will need a lawn mower with more power. On the other hand, if your lawn has a lot of obstacles, you will be better off with a walk-behind mower rather than a drive-on mower. Walk-behind mowers are generally much easier to control and manipulate especially when trimming around tight corners.
How strong are you?
Lawn mowers come in varying sizes. Some lawn mowers are simply bigger and heavier than others. As a result, these lawn mowers are harder to manipulate as you tend to your lawn. You should keep in mind the weight and dimensions of the mower you are considering to buy. Heavier and bigger lawn mowers are not only tricky to use but can also pose a big problem when it comes to storage.
Therefore, if you are physically not very strong, you should gravitate towards light, electric models. Electric lawnmowers are often much lighter than gas models.
In conclusion
When it comes to buying the best mower for your lawn, it all comes down to research. It goes without saying that the more research you conduct, the higher your chances of choosing a good model for your lawn. Feel free to share with me some of your tips for choosing a lawnmower. Also, if you have any tricks on how to find good deals on lawn