Roasted Turkey Breast Medallions
I love the smells of Thanksgiving and all the excitement of seeing family and friends altogether around my dinner table. Finding out big news that people held off on till we were all together, or just catching up around a warm, delicious, home cooked meal. It is where I thrive in life, making food for others and bringing them together. I play hostess pretty well and I enjoy seeing people love the things I have created in my kitchen.
With that, I wanted to share with you one of the centerpieces of my Thanksgiving table, Roasted Turkey Breast Medallions. Incredibly moist and everyone loves it and fight over the last bite! You can create gravy to go on this as well and I usually serve mine with stuffing. Here is the recipe, enjoy!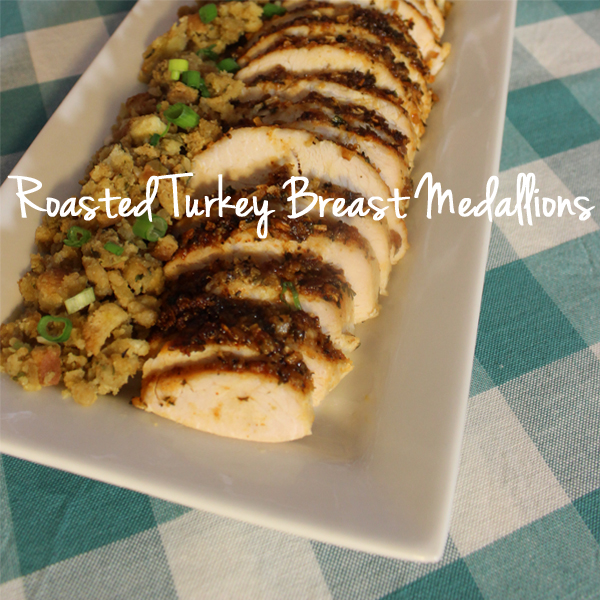 Roasted Turkey Breast Medallions
2016-11-20 19:50:38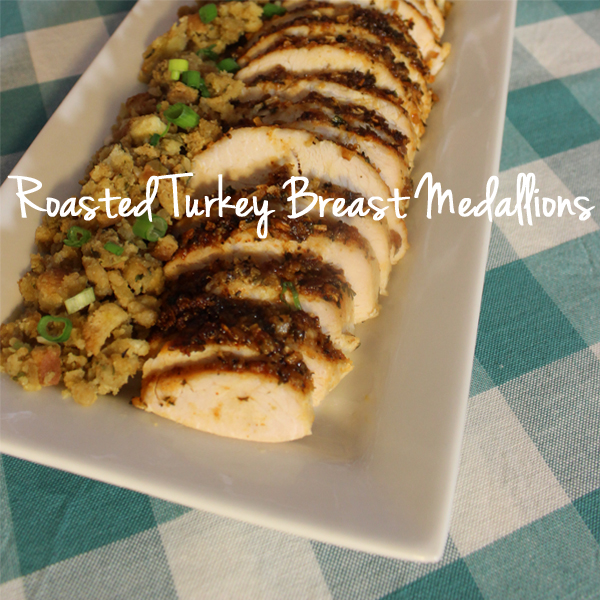 Serves 8
Ingredients
1 boneless turkey breast
1-2 tablespoons extra virgin olive oil
1 tbs chicken flavor powdered bouillion
1/2 tsp garlic powder
1 tsp minced onion
1 tsp seasoned salt
1 tsp smoked paprika
1/2 tsp pepper
1/2 tsp parsley flakes
1/2 tsp basil
Instructions
Preheat the oven to 350 degrees
Put the boneless turkey breast in your favorite baking dish and coat them with olive oil. Combine the chicken flavored powdered bouillon, garlic powder, minced onion, salt, smoked paprika, pepper, parsley flakes, and basil in a dish and stir it up. Sprinkle it all over the turkey breasts and put it in the oven for an hour and a half [1.5 hours] and get ready to serve a mouthwatering main course to your family!
The Country Gal https://thecountrygal.com/
Below you can see the video of us preparing the Roasted Turkey Breast Medallions. It is such an easy dish to create and it packs an incredible taste that you won't want to miss at any Thanksgiving Dinner. We hope you enjoy and have a wonderful and safe Thanksgiving this year!