My Hubby loves, loves, loves Wheat Bread. I like it too, but not as much as hubby. Personally, I prefer the Amish White Bread. So, I thought I'd share the wheat bread recipe for all of you that love wheat!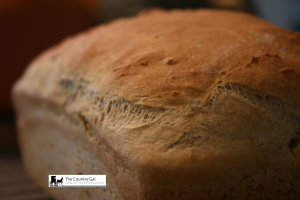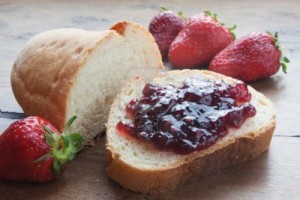 Amish Wheat Bread
2014-01-05 15:13:59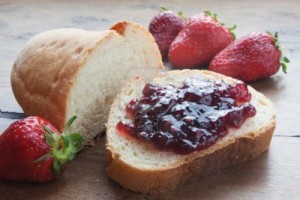 Ingredients
Mix: Yeast Mixture
1 C. Warm Water about 110 degrees
2 tbsp. Yeast
1/2 tsp Sugar
Set until foam appears
Then
Amish Wheat Breat
Mix: Flour Mixture
2C. Hot Water
1/3 C. Veg-table Oil
1/2 C. Sugar
1 TBSP. Salt
6 1/4 C White Flour
3/4 C. Wheat Flour
Instructions
Mix the yeast mixture into the flour mixture. Hand mix until all ingredients are mixed. You do not need to kneed it, just form it until it's nice and round.
Grease a large bowl.
Place in blow and cover with plastic wrap.
Let rise until double in size
Punch down and reform until round.
Divided evenly into threes.
Spray three bread pans with cooking spray
Place formed bread loaves into bread pans
Recover with plastic wrap
let rise again for about 30 minutes.
Bake @350 for 25-30 minutes
Immediately place and cooling rack.
Enjoy!
The Country Gal https://thecountrygal.com/