Celebrate with No Sugar Added Treats
When it comes to celebrations, whether for birthdays, Valentine's Day, or other special occasions, having a delicious, sweet treat is often a staple. For some who are unable to consume processed sugar or who are trying to cut back on sugar and other artificial sweeteners, this is a treat that they often have to forego. However, the folks at Koochikoo have found a solution! Koochikoo Organic No Sugar Added Lollipops are the perfect way to bring a little sweetness to the lives of the people you love the most!
Whether you have medical reasons for avoiding sugar, are trying to lose weight, or are just a little more conscious about what you're consuming these days, a delicious Koochikoo lollipop can be just the thing to help you satisfy your cravings!
Four Amazing Flavors
Choosing to share these delicious treats with your loved ones or enjoying them yourself allows you to pick your favorite from one of four amazing flavors – or try them all! Pineapple-Orange, Fuji Apple, Pomegranate-Blueberry, and Blueberry-Lemon flavors contain no artificial flavorings. That's right – these are all-natural! And the appealing colors are made from natural sources, as well, being derived from fruits, vegetables, and other organic sources.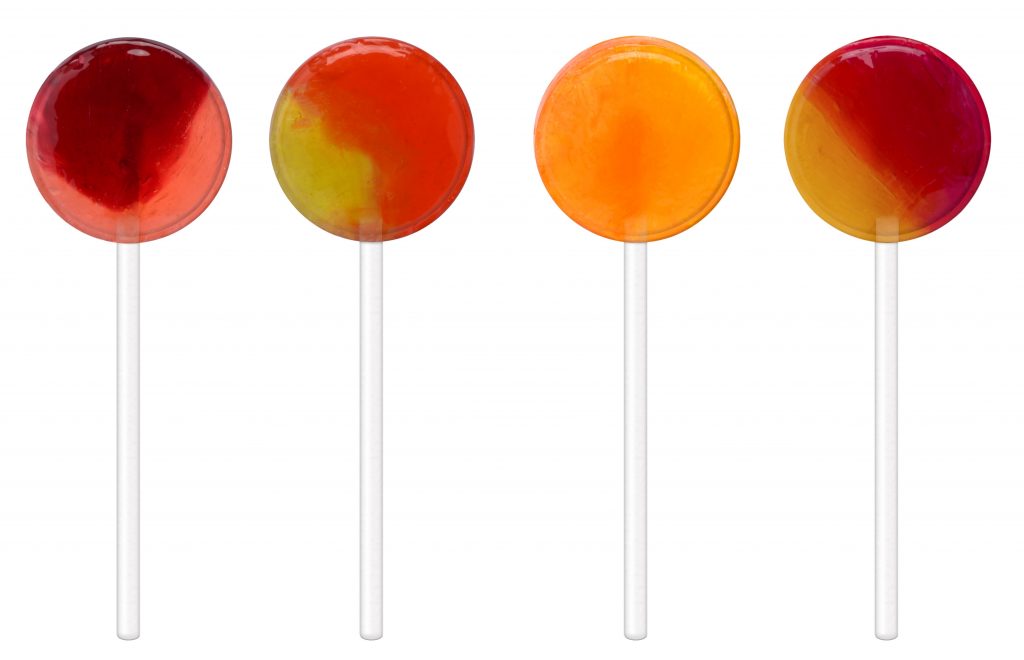 Natural Sweetness
Instead of processed sugar or artificial sweeteners, there is no sugar added to these yummy Koochikoo lollipops! The soft honey-like sweetness of each lollipop comes from Tapioca fiber, which naturally provides about 60% of the sweetness of sugar. This makes it a perfect match for the natural fruit flavors in the candy! This organic Tapioca fiber comes from the cassava root.
Prebiotic Fiber Source
Not only does Tapioca fiber provide sweetness to Koochikoo Organic Lollipops, but it also provides some other wonderful benefits. This prebiotic fiber source is great for digestion and gut health. As it promotes the growth of beneficial bacteria, it can help to regulate the digestive system and promote better overall health, as the health of the gut is important to your well-being. Each lollipop contains 5 grams of soluable fiber, which is an important part of your dietary recommendations.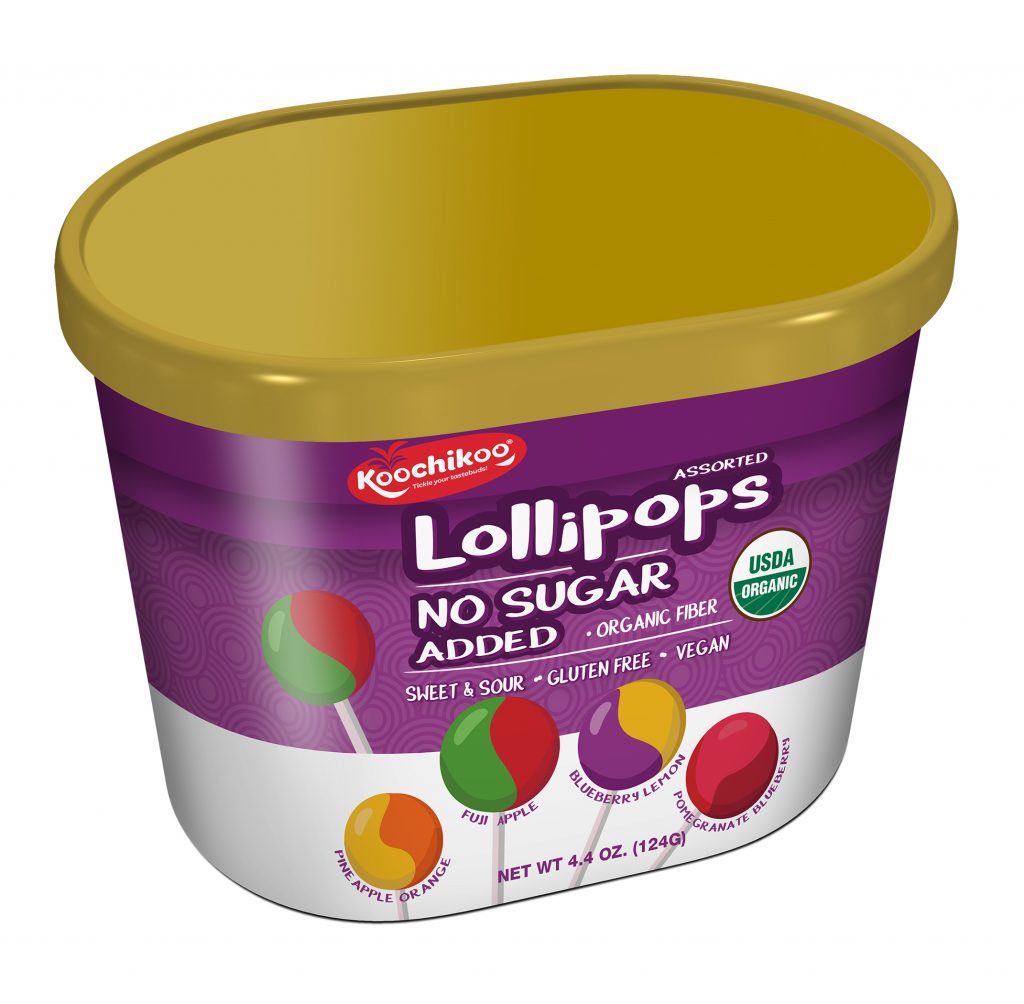 Other Great Benefits
Koochikoo Lollipops contain only 10 calories in each lollipop, making them go a long way if you're trying to cut calories and lose weight. They are also vegan and gluten-free, which makes them a good option for many who are faced with dietary restrictions or who choose to subscribe to a specific way of eating. Our friends who keep kosher can also enjoy this delicious treat, as well. Koochikoo lollipops are certified KOF-K Parve.
Are you ready for a delicious no sugar added treat that will help you celebrate the next wonderful holiday? Find Koochikoo on the shelves at Marshall's, HomeGoods, or TJ Maxx and pick some up or simply visit the Koochikoo Amazon Store and have them shipped right to your home! Use the code "lollipower" at Amazon checkout and you'll save 10% off your order of Koochikoo Organic No Sugar Added Lollipops! You'll make every special day – or even a not-so-special day – just a little bit sweeter for the ones you love!