No Sugar Added Organic Lollipops are Perfect Holiday Treats
As you're making your list and checking it twice for holiday parties, dinners, and other celebrations, you want to be sure to have treats on hand that everyone can enjoy. Koochikoo No Sugar Added Organic Lollipops are a perfect fit for the holidays! They are a sweet treat that everyone will love, without sugar, artificial sweeteners, and other artificial ingredients that are better kept out of our diets. Whether you want a simple after-dinner sweet or to add a fun, edible touch to your holiday décor, Koochikoo will bring a smile to your face.
Koochikoo Organic Lollipops are the product of Grandma Sal's love and passion for the organic food movement. After years of hearing requests for sugar-free organic candy options, she worked to find an answer and Koochikoo Lollipops were born! But why the funny name? "Koochikoo" is one of the things that Grandmas often say to make little ones smile. Koochikoo Lollipops are Grandma Sal's way of bringing a smile to your face and the face of the ones that you love.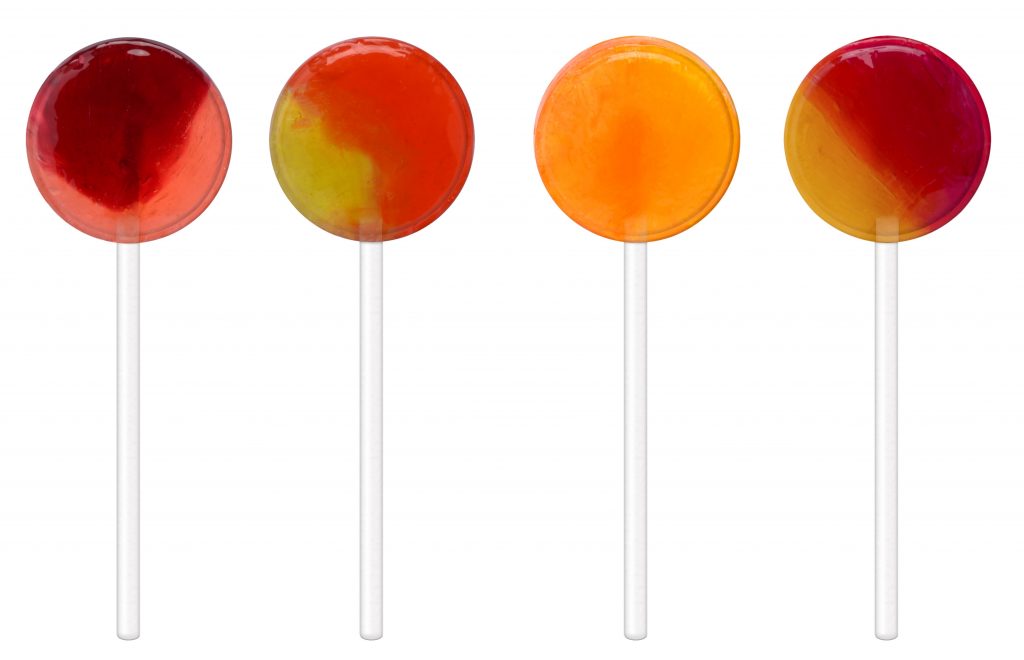 What is Tapioca Fiber?
The sweetness in these yummy pops are brought by Organic Tapioca Fiber, which comes from the root of the cassava plant. It brings natural sweetness to the lollipops which has a soft honey flavor that perfectly compliments the superfruit taste of the pops. There is more to Tapioca Fiber than just sweetness, though!
The Tapioca Fiber in each lollipop provides 5 grams of prebiotic soluble fiber, which contributes to your daily dietary recommendations. This fiber helps to produce beneficial bacteria in the colon, promotes gut regularity, and aids in digestion. Soluble fiber also has a number of other health benefits, making it an important part of your daily dietary intake.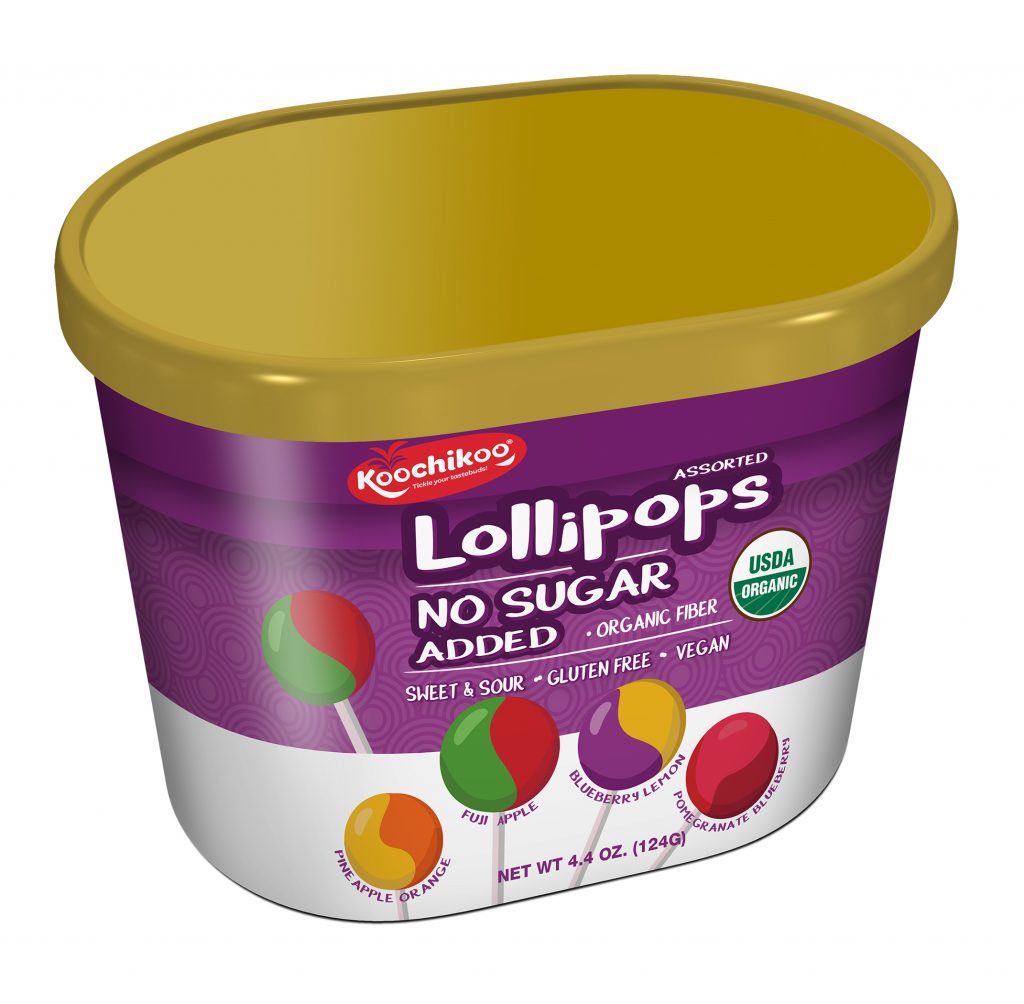 More Great Benefits of Koochikoo Organic No Sugar Added Lollipops
There are so many amazing things about these yummy lollipops! Koochikoo Lollipops come in four amazing Superfruit flavors, making it easy for everyone to choose a favorite. In our home, everyone has their own top choice so there is no fighting over the Pineapple-Orange, Fuji Apple, Blueberry-Lemon, or Pomegranate-Blueberry flavors.
You won't add a lot of calories to your diet by enjoying a lollipop or two! With only 10 calories, these treats won't blow your diet out of the water!
Koochikoo Lollipops are also great for those with restricted diets, as they are dairy-free, gluten-free, and vegan. Those who keep kosher can also enjoy them, as they are certified KOF-K Parve.
As there is no sugar in these yummy pops, they do not promote tooth decay. That will make the Tooth Fairy (and your dentist) smile!
Want to add Koochikoo Organic Lollipops to your holiday spread or add them to gifts or stockings? Keep your eyes peeled at TJ Maxx, Marshalls, and HomeGoods or head over to the Koochikoo Amazon Store to pick up a supply to share with everyone you love! Use the code lollipower at Amazon checkout to save 10% on your purchase of Koochikoo lollipops!