My kids love to use their imaginations when playing. Anything with a playset and little figures aisa huge hit in our home. My kids can play for hours upon hours with things that let them be creative and have a good time. I love them engaging in social play and seeing them interact with things in new ways and having a great time doing it. I also love it when I can buy additional playsets that will give them a nice world to play in. BRIO has come out with some amazing things that make that possible, and each item in this guide is actually compatible with their wooden railway set.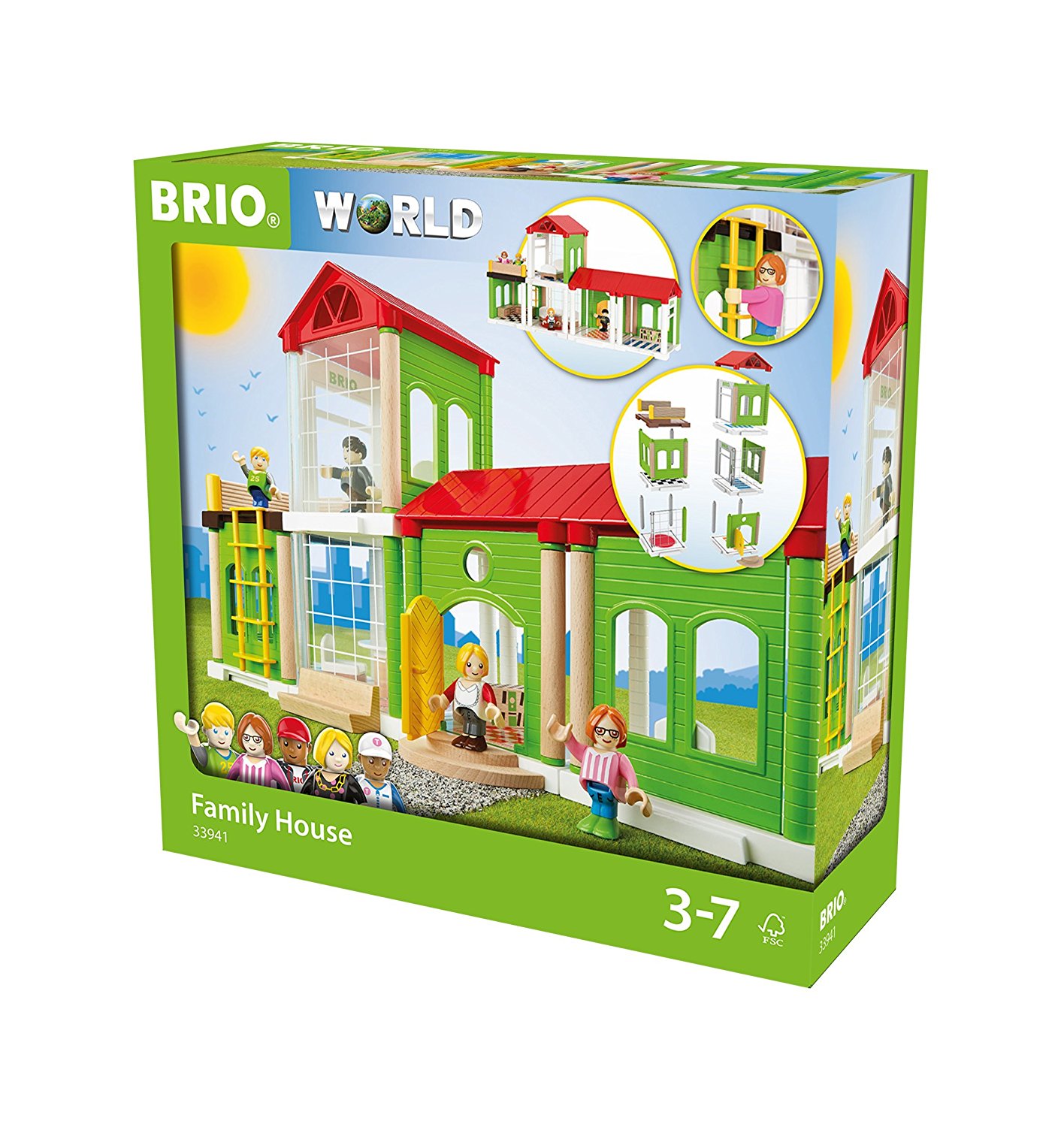 My girls love playing house and that stays true with the BRIO Family Home Playset. They enjoy coming up with new stories for a family that lives in the home. All of their dollhouses are not really customizable, you are stuck with the walls and floorplan being what it was upon purchase. One fun thing my girls really enjoy is that they can change the layout of this home to be whatever they can imagine. If they do not want to be creative, that is absolutely fine. There is a suggested layout in the box when you open it up. My oldest is all about going with the "Rules" While my youngest wants things her way. I love that their personalities are so different and we do not force either one to be any different then they want to be.
The home comes with a little family that can get up to some interesting shenanigans. I love the fun little furniture inside the home. My kids play for hours and have themselves a great time using their imaginations and learning social interactions while they are at it. They love sharing this home with their friends when they come over. Something extra special about a dollhouse you can customize and just have fun with, and with the wooden railway being compatible anyone can come and stay at the Family Home!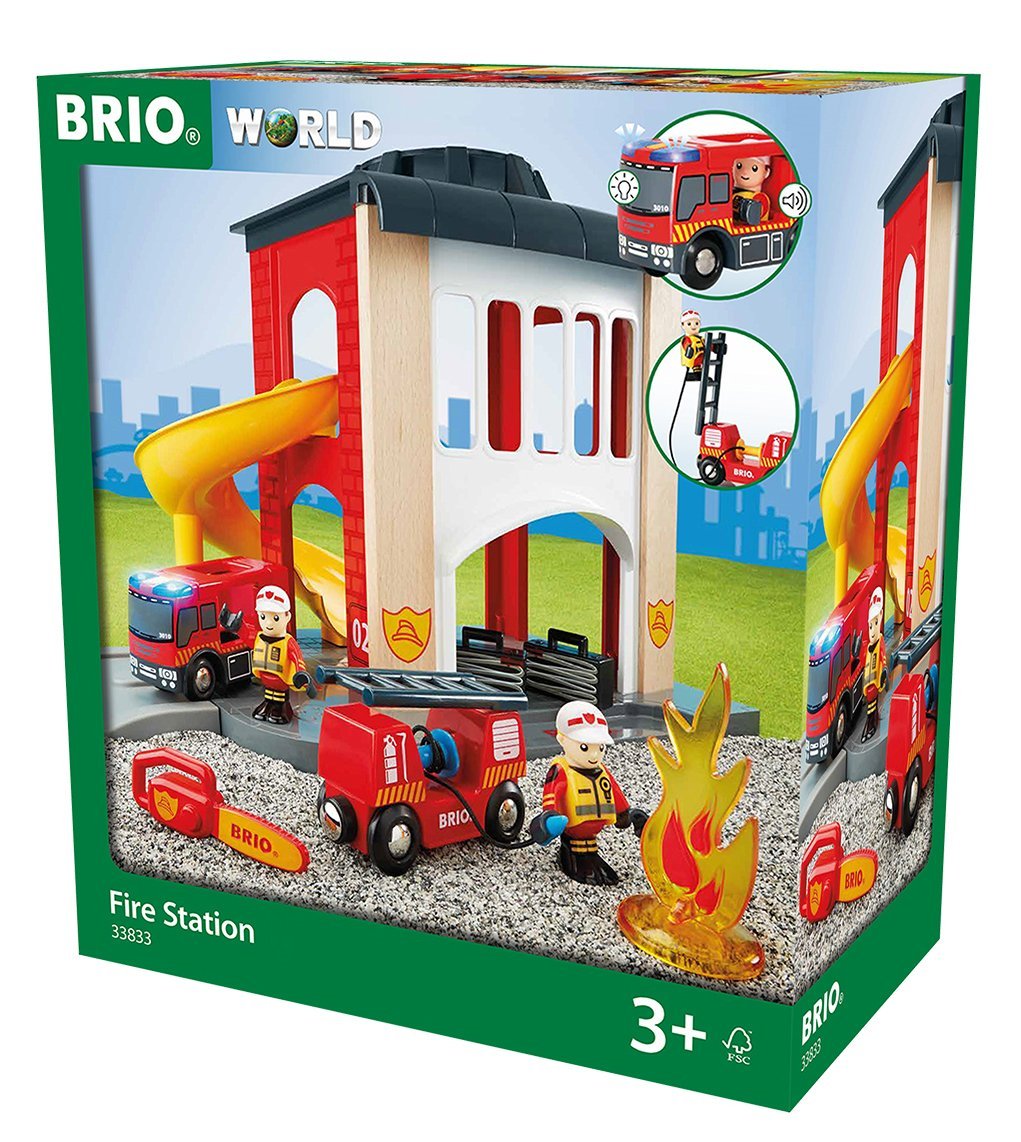 Firefighters are exciting. Everyone loves the firetrucks and the feeling of safety a Fire Station can bring. As a toy lets admit that it is hard pressed to find anymore exciting thing to play, than a firefighter! BRIO Central Fire Station is incredibly fun for my kids. They love that one of the fire trucks actually lights up and makes sound. Since we also have the home, they love pretending it is on fire and have the firefighters come and save the day. Kids certainly love the drama, but the happy ending too.
My kids really enjoy that it comes with fake fire, so they put it wherever the firefighters are headed to fight the fire. The slide is a big hit as well, and I think every figure my children own has gone down it. As I have said before, the wooden railway sets are completely compatible and it makes transportation from one playset to the next, extra fun and engaging. My kids feel like they have created a world and not just a singular building they can play in. My kids really enjoy it.
Connect with BRIO: