Wonder Forge Has Gifts For Everyone!
I sometimes have a hard time finding the perfect gifts for family members each year. Sometimes they are younger and I have no idea what that age group is even into. The one thing I always come back to is games! Kids love to play games and interact with each other and have a great time. Wonder Forge has a lot of games and there is something there for just about anyone on your Christmas list this year. I know a few of my nieces and nephews will be getting some of their games.
My daughter absolutely loves Disney Pixar Finding Dory Imagicadmey Bubble Science Kit. This kit is amazing and you can experiment with elasticity, build bubble sculptures, explore surface tension, air pressure, and diffusion. Included in the kit are a 16-page activity book, 1 Dory bubble blower, 2 bubble wands, a 4 oz bottle of bubble solution, 1 tray, 1 string, 2 silly straws and a bubble glove. It is hours and hours of entertainment for my daughter, she loves everything that has to do with bubbles and Finding Dory! It is a win-win.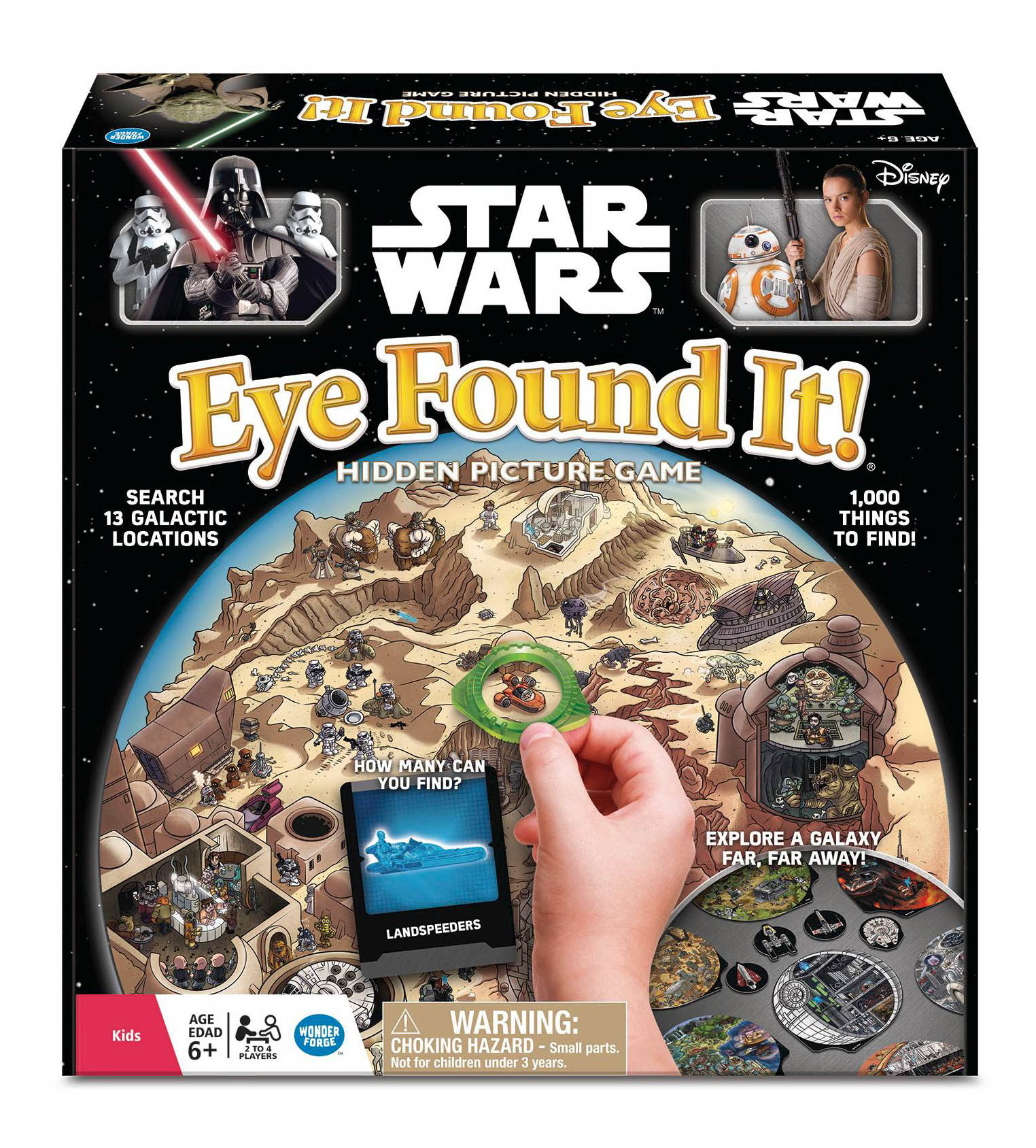 My oldest is into Star Wars and I knew Star Wars Eye Found It! Would be a huge hit for her. She loves games where she has to find objects and that is yet another reason why she loves this game. You get to travel to different plants and even the death star while looking for 1,000 items that are available to find. The goal is to find the most items and you win! You get to see the adorable artwork for Star Wars while finding all of the objects. I love Endor, it has to be my personal favorite. This is a great game to sit down and work your thinking muscles. My daughter and I love playing this together and you can have 2-4 players at a time.
Connect with Wonder Forge: