Ravensburger Science X Smartscope
My kids really enjoy science as a subject. Just learning the world around them is something they crave and love. We love to go out in nature and learn about new things all the time. Bugs, animals, and plants intrigue my children and I. We end up looking up things we do not know and learn it together. It was one reason I wished to homeschool my children so that I could be a part of their learning process and enjoy in their triumphs of knowledge with them. Ravensburger is helping me with to bring science into our lives in a new way with Smartscope.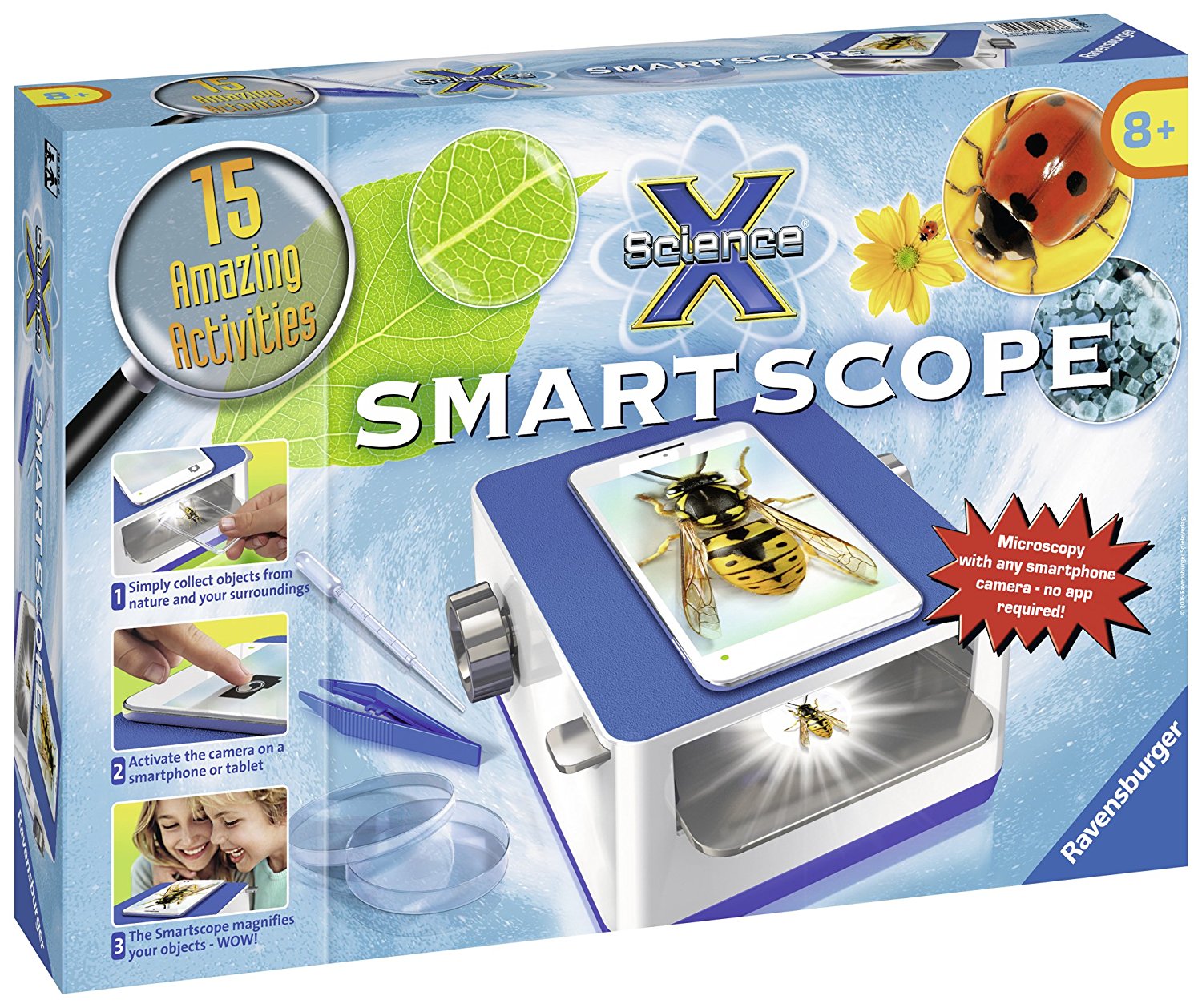 With Smartscope it turns your smartphone or tablet into a microscope. You can take things you find around the house or out in nature and with your phone, you can see them in great detail. We have not used bugs yet, however seeing leaves and flowers along with hair and feathers is very intriguing and we have learned a lot. With Smartscope my kids get a new experience and way to look at the world around them. With two levels of magnification and a dial on the side make it incredibly easy for my kids to zoom in how they would like to.
My kids really love the option where they can share what they find. They can take a picture and it can be shared over text, email, and even social media. My youngest is not old enough to work the Smartscope on her own, but she "helps" her sister and always insists we send our findings to her dad when he is not home. My oldest always wants me to share it with family on Facebook. We also have enjoyed printing off the photos so we can look at them whenever we like. My oldest wants to start an album of all the things we have investigated.
These are amazing moments that I get to share with my children and that is why I believe this makes an excellent gift for kids 8+! It will open up their minds to learn new things and if you do it right along with them, you will have memories for a lifetime.
Connect with Ravensburger: