Hearty Roasted Ham and Potato Soup
Mark devoured this soup. I'm lucky I got a bowl of it before he come in from the snow storm. An entire post of this soup, an entire pot he devoured! This soup is hearty and delicious. And it's fast and easy to make! This hearty soup goes fabulous with our Amish White Bread or our Amish Wheat Bread TOO!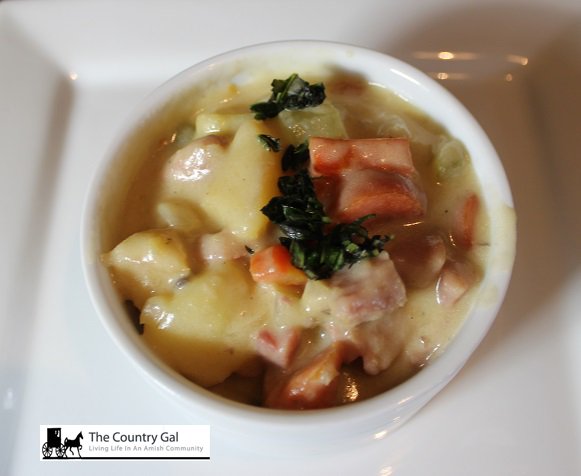 Simply add 2 tablespoons of butter in a nice non-stick frying pan. Let them get brown and crispy.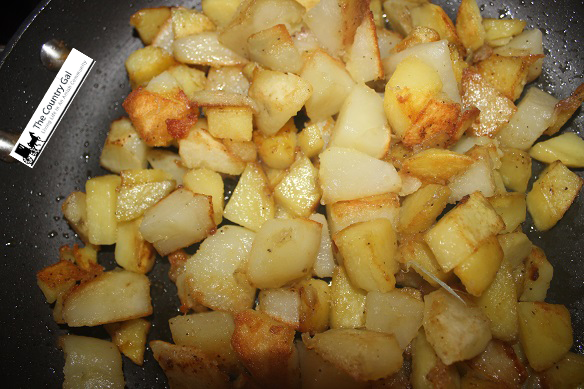 When the potatoes look an nice and golden toss them in a big pot. Then put the carrots in the pan with a dash more butter.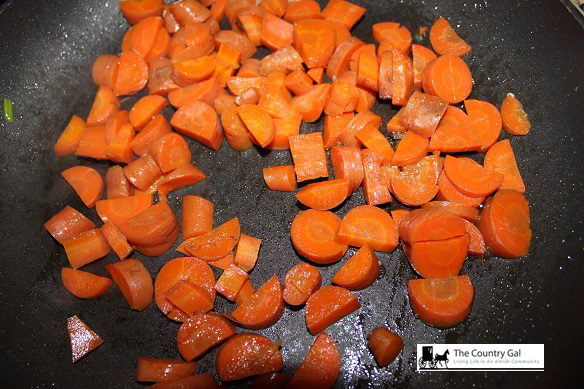 When the carrots are tender, toss them in the pot with the potatoes. Then toss the onions and celery in the frying pan with a bit more butter. Cook until tender and then toss in with the carrots and potatoes.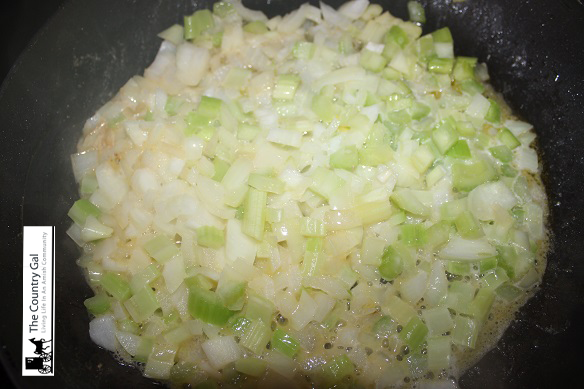 In your big pan, the one with all the nice veggies, add your beef broth, cream of mushroom soup, water and milk.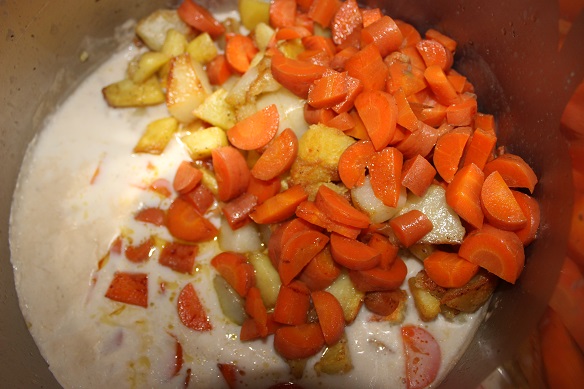 Finally add the cooked ham. Cook on low for about 20 minutes and then hide some for yourself if you have a man in the house!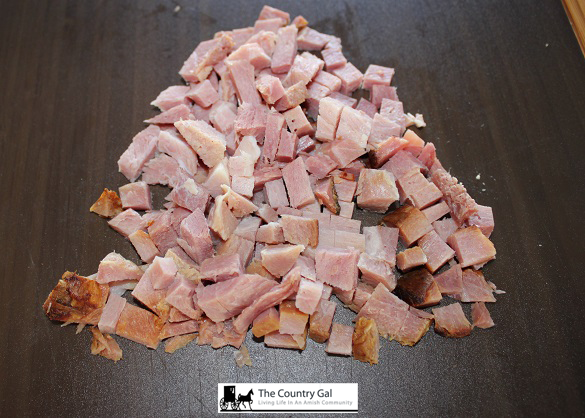 Enjoy
The Country Gal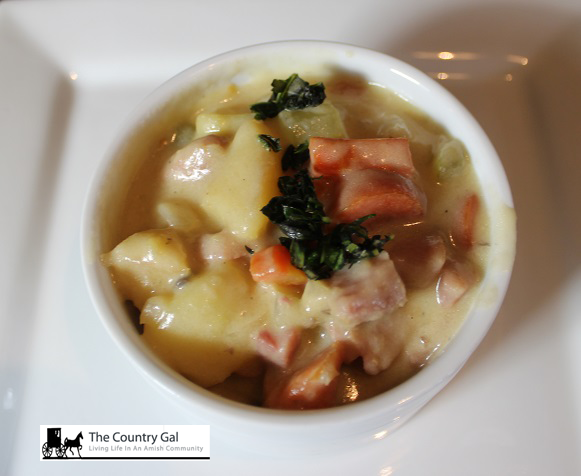 Hearty Roasted Ham and Potato Soup
2014-01-05 16:13:08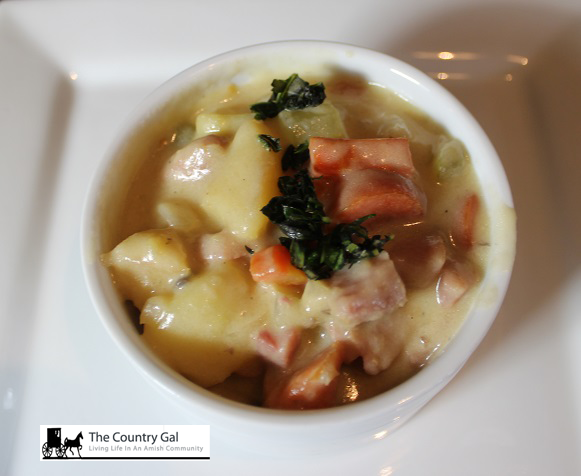 Serves 8
Ingredients
1/2 Cup of butter
5 Cups of diced potatoes
2 Cups diced carrots
1/2 Cup diced celery
1 Lg onion
1 Cup beef broth
1 Small can of cream of mushroom soup
1 Cup of water
1/2 Cup of milk
1 Cup cooked ham cubed
Instructions
In a frying pan add 2 tablespoons of butter and potatoes. Fried until golden brown. Remove and toss in the carrots, add butter as needed. Cook the carrots until tender. Remove the carrots when done and toss in the celery and onion. Add additional butter if needed. Cook until celery and carrots are tender.
In a large soup pan stir in the beef broth, water, milk and cream of mushroom soup. Toss in the cooked veggies and ham. Cook for 20 minutes and serve. Enjoy!
The Country Gal https://thecountrygal.com/