Magicube +1 Encourages Learning at an Early Age
Being a parent I like to help give my children an edge. I want them to start learning as soon as possible, but in a fun way. Reading to my children from birth is one way I help them learn a love of reading. Geomag helps me start them early with being creative and building with their hands with Magicube 1+.
The best part of Magicube 1+ is that they can start just over the age of 1. Take playing blocks to a whole new level. Each side of the cubes is magnetic and so your child can build in just about any way possible. Let their imaginations take them where they like.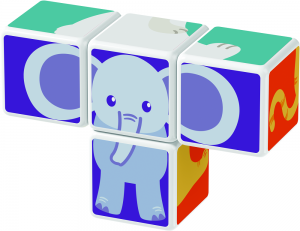 I particularly enjoy that you can get different themed cubes. There is the standard color of course and can be built into so many kinds of structures. Then there is also Fruit, Animals, and Transportation! The images are so darling and children love them. I am an adult and I simply adore them.
You can help your child build so many different things. Then when it is alone play, they can proudly show you all the things they created. This brings out a sense of pride in what they do and also helps them be creative. Did I also mention these are great for hand-eye coordination?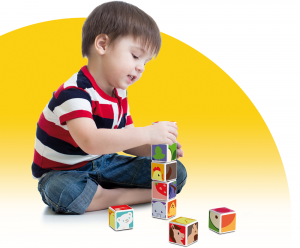 The fun does not have to end with what is pictured, but in each set there are cards. These cards are great because they give you other options in building you may not have thought of. Along with different ways to build. This helps your child think outside the box. Imagine those problem-solving skills when they are older.
I put so much research into how to help my children the best. I want them to become who they chose to be. Though I also want them to learn everything they wish to, and some things they don't. Knowledge is power I want my children to possess. With Geomag what I desire is within reach. So many options as they grow. How could a mother want anything else?