Magicube People Mix n Match Fun!
Having our kids play and be creative is so important. It helps them form part of their individuality and excitement in things they create. Geomag helps bring even more creativity with Magicube People.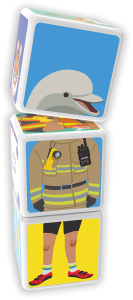 Taking something as simple as a cube to build with and making it better. That is what Magicube People is! Each side of the cube is magnetic which makes it easier to build in any direction easily. There are images of people and animals on the blocks. Your little one can match up the images perfectly or mix them all up and make something unique.
As a parent, you can join in the fun and give them unique names and stories. Enjoy the magic and see their mines grow in a creative way. I am always encouraging my children to be creative however they like. With Magicube People the possibilities are endless with their creativity.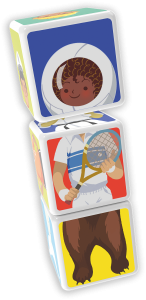 They can build in every way and enjoy all that these unique cubes have to offer. The images on each cube are incredibly cute. Let your kids design an astronaut eagle athlete! Your kids can have solo fun or fun with others. Build and enjoy a great time together with Magicube People!